At my brothers wedding a couple months ago I left our camera case with the cord that connects it to the computer and now our camera is tragically dead. And so until I figure out which replacement cord I need to order and actually do it there will be no new highly anticipated pictures of the current goings on here.
Such as:
the making of terribly cute Thanksgiving cupcakes,
a day trip to see family in Richmond, IN for Turkey day,
playing outside on an unprecedented beautiful late November day, also prompting myself to go for what I am sure no self-respecting human being would call a run, but it felt freaking good, Mike searching or some critter that we are pretty cure died and is rotting right above our kitchen- a really wonderful place to have rotted corpse smell emanating,
and last but not least the erecting and decorating of the 4th annual Griswold family Christmas tree... it is probably better that I do not have photos as it would
clearly
too much for your little eyes and hearts to handle.
But here are some fake pictures of other people's lives for you to enjoy in lieu of our own:
Were my kids this helpful? In a way, no.
These are the only pictures that is actually real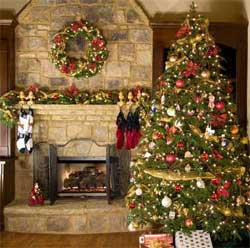 Joy abounds